XX Bitter and the origin of the craft beer in Brussels
Lecture delivered at the first edition of Bitterland, organized by the XX Bitter Appreciation Society Conference, on August 20, 2022.
The ode to – not a brewery but a specificbeer from a specific brewery – is not common.
Yet here we all are, celebrating our attachment to a particular reference, taste, experience.
One would be quick to say that XX exists; I would rather say that there are as many XXs as there are experiences, even within the same person.
I make a small nod to my friend Lorenzo on this subject,

La birra non esiste

.
But that is not the purpose or the object of my intervention today.
Or rather: yes and in a very selfish way, talking about
my
XX.
Start from there.
I was still a student and I was working in a beer bar downtown.
My first bitter beer experience was Urthel Hop-It, then XX Bitter.
If I have to say right away that finishing my glass of the first one was mission impossible (I had just discovered that beer could have taste, and it was way too strong), the second one left a major gustatory imprint in my zythomaniac tropisms.
6.2%, compact foam, frank and long bitterness, striking dryness for my 20 year old palate.
Still too strong for me, but the "pride" of this beer was surprising to me.
This beer is a statement.
The bitterness to such an intensity: there was a real discovery for me.
In such a device.
From there, the path to build my intervention today with you was the following, and to make a long story short: if this was a real slap in the face, a pivotal moment for the rest of my journey in beer, am I the only one?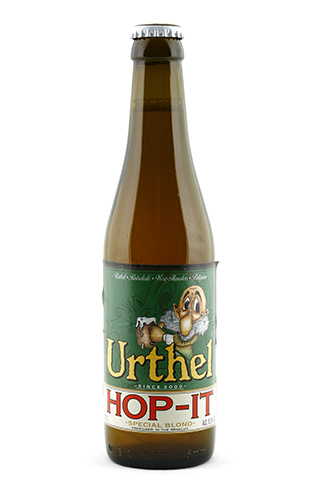 As a psychologist by training, I usually study a subject as much as possible before making a decision.
So I chose as a starting point the history of the De Rankebrewery – well, a part of its history – to link it to the history of the craft brewery and the brewery in general in Brussels, of beer in Brussels, from its revival until today.
I bring the two together and make this myworking hypothesis: A beer like XX must have had a significant influence on the development of brewing and beer in Brussels for the last twenty years. Because the two are intimately linked.
Because to understand what De Ranke is today, you have to go through Brussels.
And vice versa.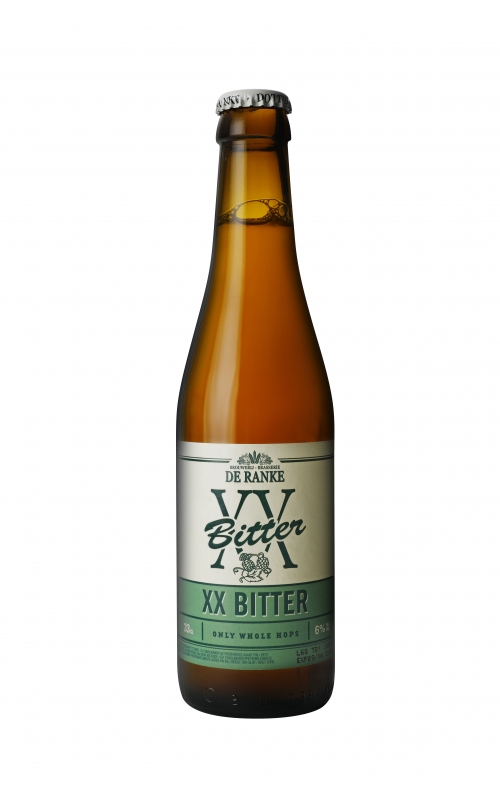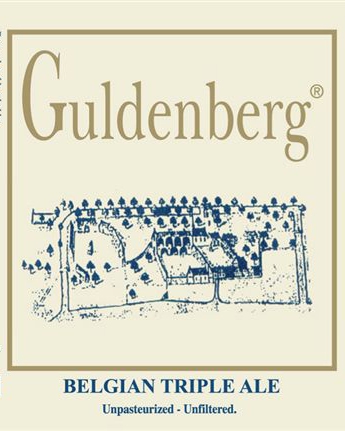 A little bit of history
In 1994 the brewery De Ranke is launched, with the Guldenberg.
Nino talks about it with great pleasure and nostalgia: the beer was only bottled in 75 cl (and wrapped in paper), in the family and by hand.
" De Ranke " is a
side-project
and if the beer is well received then, it is mainly by foreigners, and during festivals -(notably the

Objectieve Bierproevers

which will later become the

Zythos

).
And the foreigners, in Belgium, they come mainly to Brussels.
So to make yourself known, that's where you have to go.
The Guldenberg is distributed to a few establishments that serve something else. Among the first are the Bier Circus, the Beer Mania, and probably the Moeder Lambic (in Saint-Gilles, opened in 1986; the one in the center was not even dreamed of yet).
And if the latter is mainly frequented by students, the two other shops are mainly frequented by foreigners.
Little by little, volumes are increasing.
Until 1998: between seven and eight brews, about 100 hL.
No man is a prophet in his own country
Ten years later, an employee will come to work there on a two-fifths basis for two years, starting in 2004. A lot of knowledge of foreign beers, but also of foreigners thanks to some trips.
A true enthusiast, and his passage through Cantillon is not for nothing.
In the meantime, a second beer was launched in 1996: Santa Claus.
The year to remember here is 1997: date of the creation of the XX Bitter.
This one is important in more ways than one.
Nino likes theArabier de De Dolle Brouwers quite a bit, for its frank bitterness. The only dark point for him: his alcohol content (8%).
One day the president of a tasting group introduces himself to Nino.
A certain Guido who brews as an amateur, especially his Bittere Vos.
And he presents his creation, inspired by another beer, Verdraagzaam ("what is bearable, tolerable" in Dutch).
The exchange between the two men is worth its weight in gold, but ultimately if both are enthusiastic about this beer, and reluctance to put it on the market one convinces Nino to work with Guido.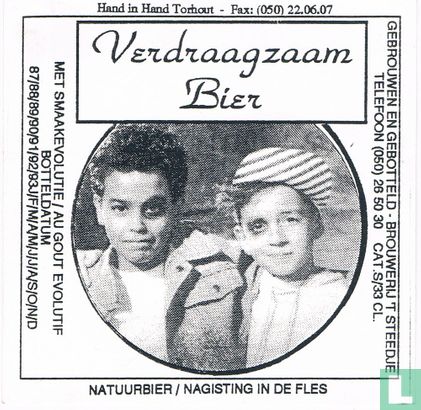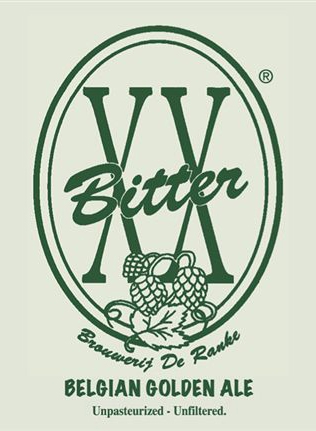 The XX Bitter is born
Where does its name come from?
It is a nose at the Anglo-SaxonExtra Special Bitter (ESB), paradoxically never very bitter.
In contrast: Extra Extra Bitter, XX Bitter.
It was born as much out of nostalgia as a desire for a beer with character.
Or when past and future are combined, even if surreptitiously.
Officially presented for the first time in 1997 at a festival in Kortrijk, the feedback was generally convergent: "I personally like it, but nobody would drink it".
Let's look around us: they were right, this beer doesn't interest anyone and doesn't create any community around it.
This being the case, this genesis of XX – which Guido has done much better than I have – can be interesting in what it offers as a model for Brussels.
We have seen it thanks to Michelangelo and his conference on the evolution of the use of hops in Belgium in the past: the market was then and since a few years already hyper-standardised.
In a context like this, and with only this nostalgia of the taste in the beer: to support it it was necessary to find to make known it so that it survives.
I postulate, mutatis mutandis, that the opposition between XX Bitter and hyper-standardized beers is like Freud and presenting perversion as the negative of neurosis, in any case in a certain way: there is a certain necessary dialectic to be found there.
Even a genesis.
Between 1997 and 2005: De Ranke produces roughly 500 hL per year (or a dozen brews), and in proportions it is ± kif-kif between Guldenberg and XX Bitter.
By way of comparison: today it is 32 brews of Guldenberg for 35 of XX.
Here a radical position of the brewery will help to capture its impact: intransigence. "I brew the beer I like, too bad if you don't like it.
An attitude that will be found with our Brussels champions, within the craft brewery in Brussels.
One interesting thing about it: it's the address of these beers.
XX Bitter and Guldenberg are not necessarily appreciated by the same people.
There is an identification effect with the beer, it seems.
Something that we still find today (Maes and music, Zinnebir and theater, Jup*ler and the lack of culture).
Globally, if Guldenberg is historically the first reference,
it was XX Bitter that launched the De Ranke brewery
and is the foundation of its reputation.
Not bad for a project that probably wouldn't appeal to many people.
There are a few little taste islands here and there, but at the end of the nineties, the Belgian consumer is still looking for a name, not a taste.
Except in Brussels, and in Brussels only the foreigners, the tourists.
Scandinavians, Americans: they will gradually transmit a different relationship to beer.
And by doing so, raise awareness of a different mode of production and consumption.
The cultural mix also makes it possible to inform other modes of relationship with the world, the others, oneself… and with products.
Even from his own country.
Brussels accounted for around 45% of De Ranke' s sales volume at the time.
Basically, Yvan's passage – because it was him above, of course – will undoubtedly contribute to, consolidate, and even determine part of the gustatory orientation of the future Brasserie de la Senne.
But has participated massively in the development of the brewing scene over the last 20 years.
A bit like the Thales theorem.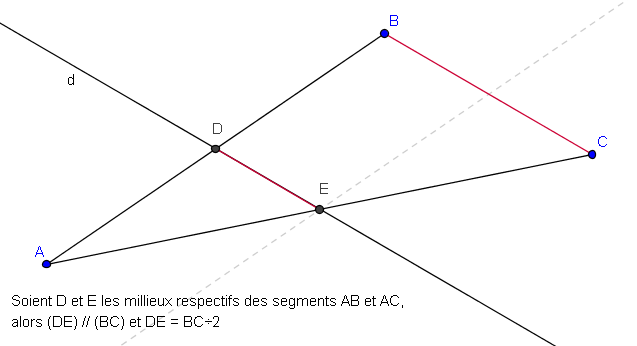 I personally like it, but nobody would drink it…
A real pivotal moment for the brewery was the opening of the Moeder Lambic Fontainas.
And from that time on, consumer customers change, and start looking for taste and not names.
From there we could observe a virtuous circle, with an increase in the diversity of taste on the market, and brewery tourism.
However, for De Ranke, the majority of their sales are for export, with approximately 80% of their production being consumed outside the Benelux and France, and mainly in the United States. Indeed, Nino assures us that the conditions of transport, but also of distribution and service are optimal.
When I ask Nino about the reception of XX Bitter by fellow brewers, he reports two general orientations
– It will never work" (large producers)
– some are inspired by it (small producers), either by an assertive bitterness, or by the approach of leaving the gustatory anonymity.
It is here that we can find a certain trademark of our pioneers of the craft brewery in Brussels, the Brasserie de la Senne.
De Ranke's imprint on La Senne is noticeable on several points, and I will try to tighten them as much as possible:
style
requirement for consistency (and vice versa).
By " style " let's be clear, I'm not talking about that ugly neologism used to categorize beers from one another; I'm talking about the identity of the form.
His signature.
That is, what we choose to do with the teaching of the practice.
As for therequirement of constancy, which implies to put back on the job the same recipe, incessantly, to tend towards the beer in the most perfect form.
In Brussels there are two trends in this regard, sometimes even within the same brewery company
Constancy and Perlaboration and
Creativity (sometimes prolix, even florid).
And there are customers for both trends.
Now: what are the direct influences of De Ranke on the development of brewing and beer in Brussels?
Introduction on the Brussels territory to reach more people, including foreigners who are already more sensitive to the gustatory cause
Chronologically, it makes sense.
Touching the premises as well.
As for theindirect influence: in a word, via Yvan obviously.
Transmission of an iron ethic, of a requirement, even of a recognizable gustatory intransigence (and still alive today).
And above all the idea that one can impose a product on the market at the opposite of the strict technical requirements (to hear: "perfectly insipid").
One can easily find direct avatars of this Yvanian requirement.
As an example and without being exhaustive, Olivier ofH2O and Joël of La Mule fit into this category.
Indirect avatars: the rest of the cohort of beer producers in Brussels and the craft brewery in Brussels.
Yvan and Bernard have literally paved the way for the Brussels brewing revival since 2003. I put all the gravity in the term pioneers to designate them, and not only from a strictly chronological point of view.
There is a strong ethical requirement (at least on a technical level) which not only forces admiration (or at least respect), but which above all marks the whole Brussels brewing sector.
Serves as a beacon.
Several historical parallels can be drawn between De Ranke and La Senne.
First one then two brewers.
They both brewed elsewhere in their early days.
Demanding, even uncompromising in terms of taste.
Gustatory orientation with a focus mainly marked by noble hops and bitterness.
No spice (except for Santa Claus).
They forge their clientele and create their market.
Pioneers.
They choose to go against the golden calf of controlled fermentation beers (mostly top, and bottom), and also a spontaneous program.
The beers of their respective ranges have strong identities, and the customers of the XX differ from those of the Guld, just like those of the Zinne and the Jambe-de-Bois (besides, I think it is not crazy to find correspondences between Guldenberg and XX on the one hand, and Zinnebir and Taras Boulba, or Jambe-de-Bois and Zinnebir on the other hand)
Different places of consumption according to the beer considered.
Consumption patterns are also different.
Different identities.
I read somewhere that you can define a craft beer by the story it tells.
She has a lot to tell us, our beautiful XX.
"What about Bernard?" you might ask.
Ah, that's another story…